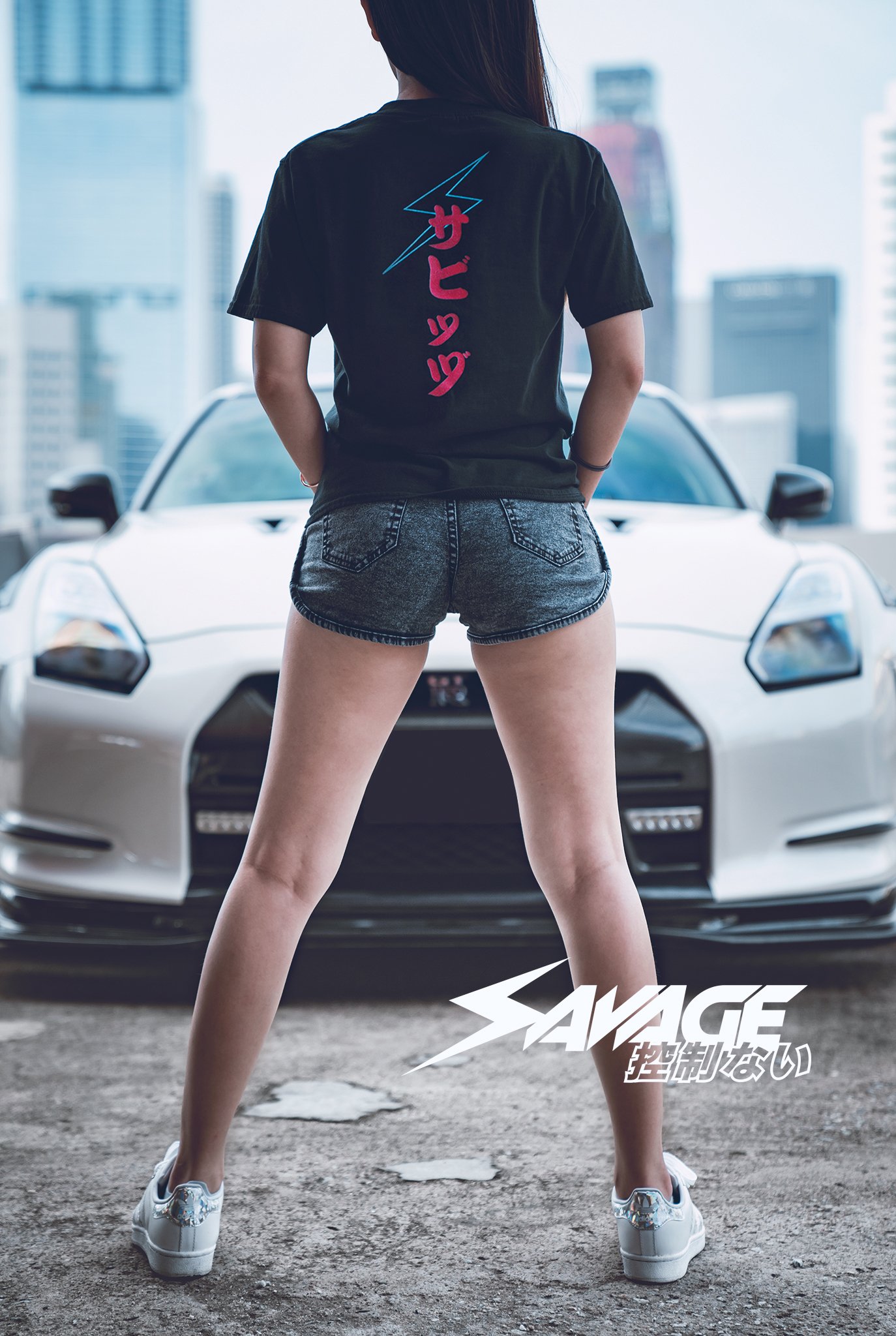 SAVAGE - Raging SA BI JII
SAVAGE (read Sa-Bi-Jji) in Katakana reborn in this season's Hokusai inspired raging Great Wave paired with SAVAGE bolt outline in blue, essentially the influence of Japanese tenacity and Kaizen (continual betterment of all aspects) in our automotive world.
Perfect for your SAVAGE JDM ride or fuelling that JDM spirit.
This tee in black has a distinctively soft texture and an elegant sheen. The seams are carefully stitched for durability. Cut lean for a smart relaxed fit.
Comes 100% combed cotton with silkscreen graphics.
Scroll image for size chart.
(Model wears XS, height 1.65m)
FREE SHIPPING WITHIN SINGAPORE.
No quarters given. No turning back. We are savage; no refrain.